Firstly, identify what your goals are for the restaurant.
Is this to increase the amount of tables booked?
Or, grow your customer base?
Customers are great at sharing what they are eating at restaurants.
Instagram is focused on the restaurant industry, and the use of Instagram is now more prominent than ever.
This is partly due to the recent rise in food bloggers.
Restaurants are using customers to promote new menus and gain new followers.
Try Instagram Business for increasing tables booked
Firstly, create an Instagram Business Account for the restaurant.
This means you will get access to Instagram's analytics tools (Insights) which will show your account stats.
A business account may also help increase the chances of your content visibility.
Your followers will see the content in their news feeds and may directly you through Instagram to book a table.
Use Video
There's some great tools on Instagram for promoting restaurants.
Instagram stories is one of them – it's great as you can post photos or video content which only stay live for 24 hours.
You may wish to add live links and direct followers to a specific location, tag other profiles, add location information and hashtags and get found by others.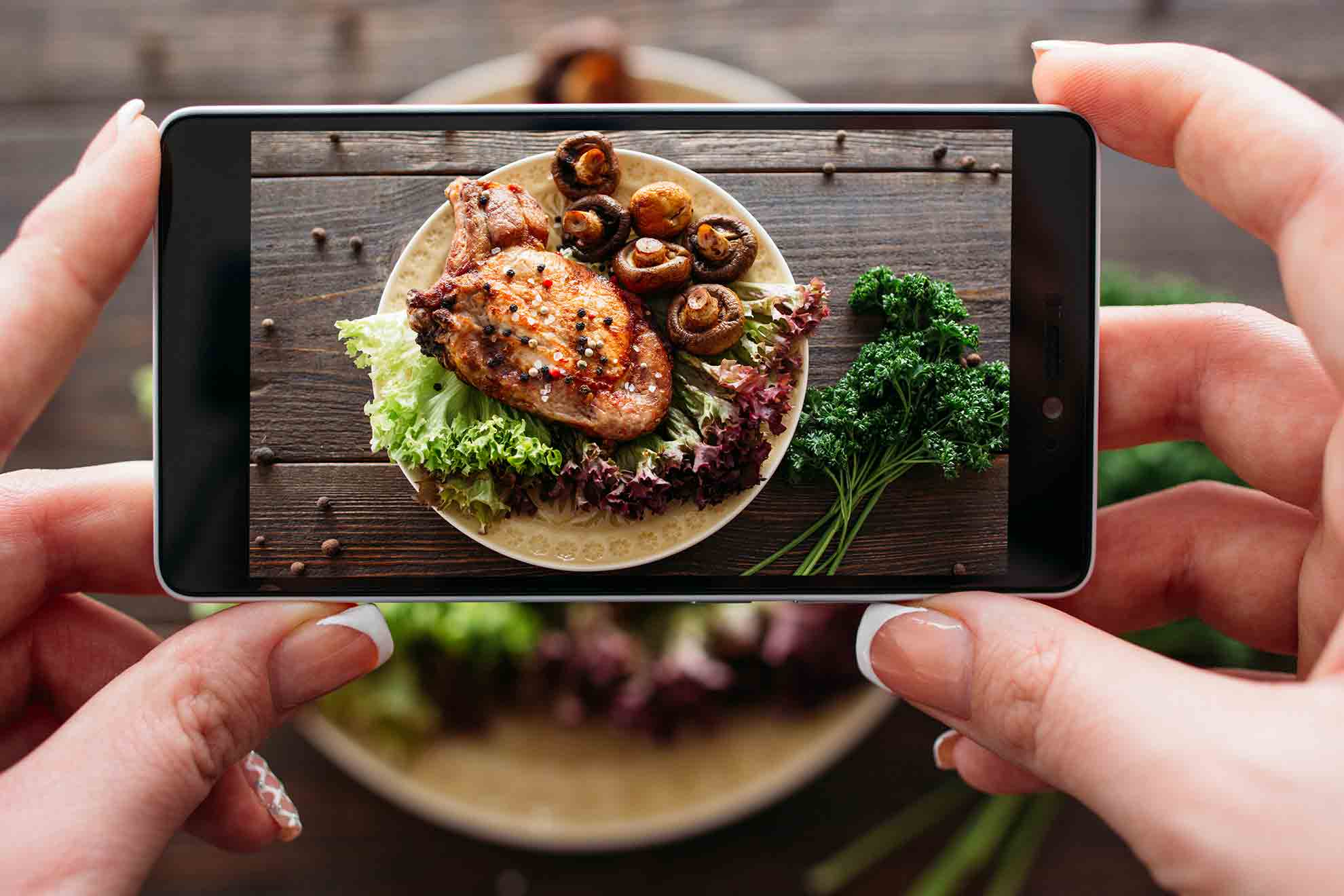 Instagram Live is a great feature which will help you grow your restaurant or bar.
Instagram's live streaming feature is engaging for potential customers as they will see your brand.
Live video can be used to cover events, live Q&A sessions or explain to a new dish or drink to customers.
You will be able to see who is viewing your Live video and communicate with your customers.
Increase engagement with customers
The aim of Instagram is to engage with your customers, this can be done on a daily or weekly basis via image posts, video posts or text posts.
You can ask followers to "caption this", "name a new dish" or hold a monthly contest and get people to tag who they would share their meal with.
Re posting
Re posting on Instagram can be a great addition to your marketing strategy.
To do this you can find images of your restaurant using your geotag or hashtag.
Once you've found the photo you want to share with your followers the best approach is to manually re post it.
Take a screenshot of the image you wish to share and save it.
You can crop out everything apart from the image, post it onto your Instagram page and then credit the account.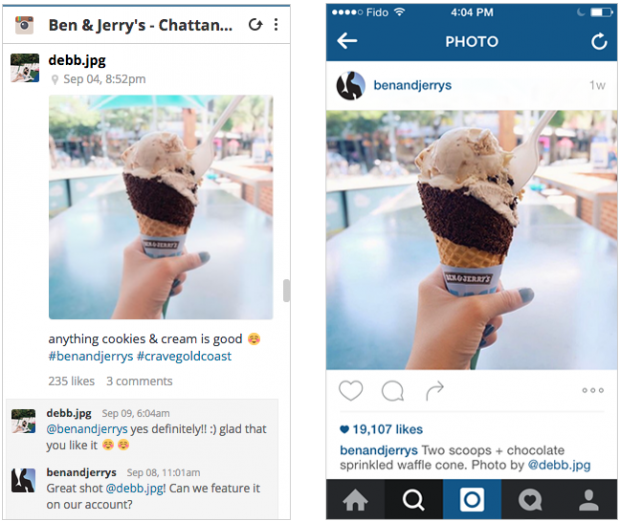 Secondly, you may wish to also use a 'Regram' app.
This strategy enables you to promote branded / user-generated content.
You are building brand loyalty with that customer by highlighting their image and also helping to boost user engagement levels.
Careful Hashtag Research
You can make your restaurant visible by tagging posts with hashtags to increase the likelihood you will appear in search results.
Stuck for hashtags?
Include your restaurant name and a special dish name.
Test the search bar with different hashtags and find the words which will get you serious organic views, but not so many that your post will be buried in the millions of food related posts.
For example, specifying by location: i.e. #californiaburger rather than #food (100 million posts) will generate larger impressions from people in your specific location, rather than those in a far awar location who maybe never have any intention of visiting your restaurant.
Instagram posts with a minimum of 1 hashtag have 13% more engagement than those without.
Introduce New Foods or Signature Drinks
You may wish to take images of new menu items to inspire regulars and new customers.
Are you offering a new pizza topping, innovative cocktail or vegan options?
Why don't you ask your customers to help you name it?
Encouraging customers join in the process means they will contribute to creating a great Instagram page for  your restaurant.
It's recommended to give the winner a prize, for example the new dish.
Get Your Customers Involved * Sharing
We recommend that you encourage customers to share photos and add your restaurant tag to their posts.
Reach out to followers to share their images of your restaurant and food with your business name tagged in the photo, hashtag or geotag.
To encourage customers to do this you can give winners gift cards, discounts or a free meal.
Food Blogger Partnerships
You'll reap the benefits of a huge amount of exposure to a relevant and large audience by partnering up with food bloggers.
Food bloggers often exchange their services for a a free meal or voucher, so definitely give this a shot if you are thinking about expanding your brand visibility too.